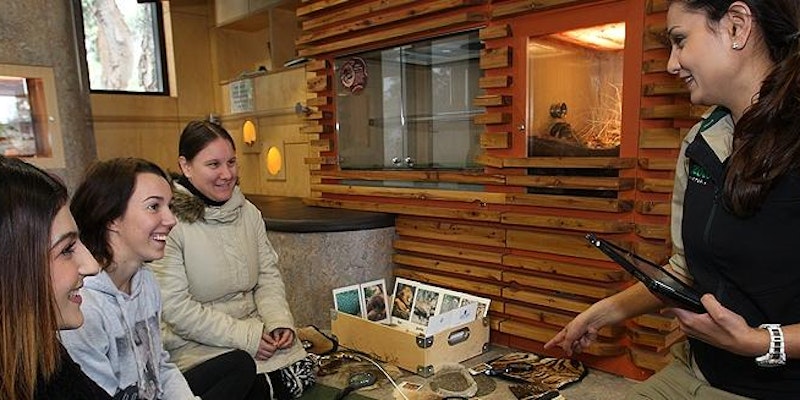 When: Friday, 24 March 2017
Time: 8:45am – 3:30pm
Where: Melbourne Zoo, Parkville VIC
Cost: $55 + gst and online booking fee (includes morning tea, lunch and entry into the Zoo)

What:
The 2017 Steps to Sustainability Conference will explore and showcase school sustainability leadership (student, teacher, whole-of-school, community partnerships, curriculum and ELC) through presentations and workshops delivered by teachers.
Join over 120 teachers, parents, local government officers and educators to experience a wide variety of school sustainability examples and experiences including state, catholic, independant, ELC, Primary, Secondary, metro and regional schools. Presenters are from schools and early learning centres who have recently started on their sustainability journey through to those who have been the leaders for numerous years.
This conference is suitable for all participants interested in school and ELC sustainability who would like to learn real life experiences from other teachers and educators. The Conference streams will include presentations and workshops on sustainability:
Student Leadership

Teacher Leadership

Curriculum Leadership

Community Leadership

ELC/Prep Leadership

The conference will use a variety of the Zoo's educational spaces so be ready for walking and for glimpsing 'behind the scene' experiences.
Register before 5 March 2017 and be eligible to for apply for a $500 Sustainability School Project grant with funding provided by Bendigo Community Bank. The link to the short application will be emailed to those who register and the successful schools will be announced at the Conference.
More info:
For further details and to register visit the Steps to Sustainability Conference 2017 Eventbrite page. You can also contact event organisers
Karen Jones, Port Phillip EcoCentre on (03) 9525 3102 or karen@ecocentre.com
Julie Wynne, St. Louis de Montfort Primary School on (03) 9580 5169 or jwynne@stlouisaspendale.com